DANA INSANIAH
A fundraising project by Omar Kampong Melaka Mosque to alleviate and assist underprivileged families financially and spiritually with quality programmes and sessions.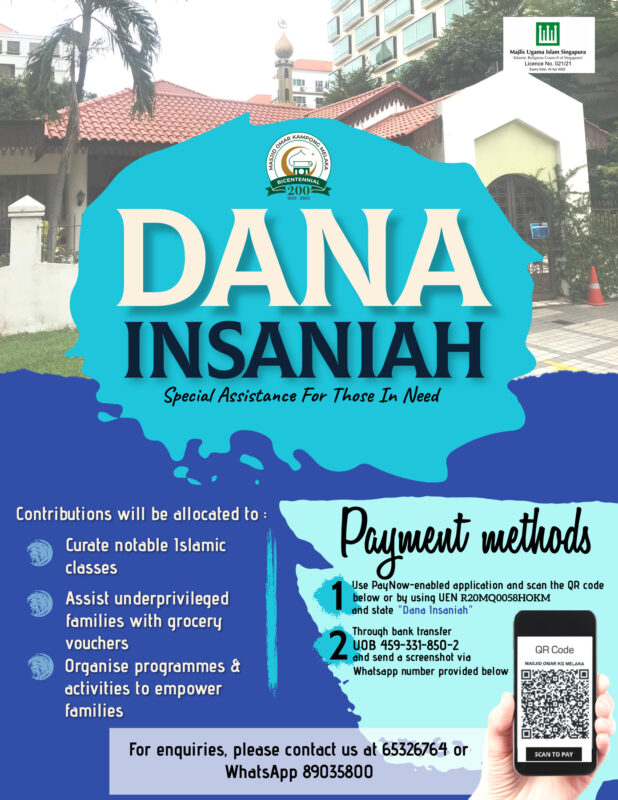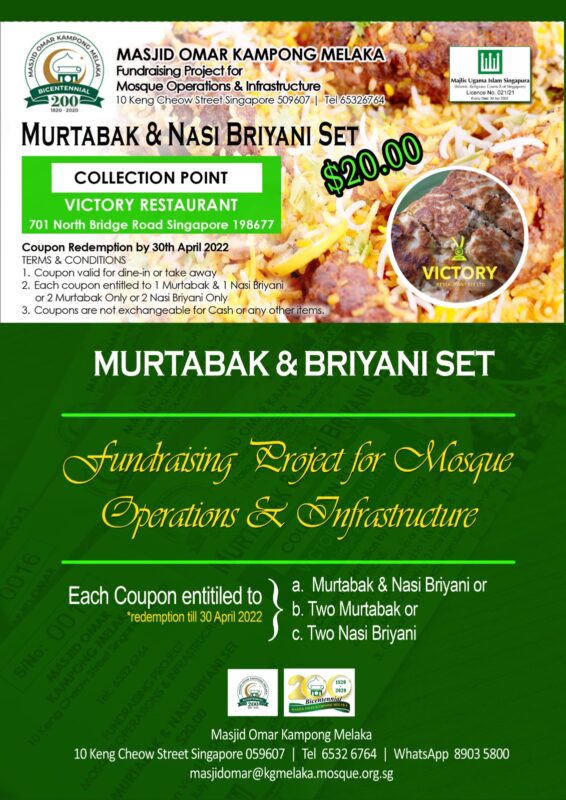 Murtabak & Briyani Set
                             *Coupon Redemption by 30th April 2022*
1. For $20 you can get a set of Murtabak & Briyani exclusively from Victory Restaurant.
2. Each coupon entitled to 1 Murtabak & 1 Briyani or 2 Murtabak only or Nasi Briyani Only.
3. Coupon valid for dine-in or takeaway.
4. Coupons are not exchangeable for Cash or any other items.
5. Payment can also be made via PAYNOW (UEN R20MQ0058HOKM) Do send us a screenshot of the payment to +65 89035800 for clarification purposes.
Bicentennial Carpet
1200 Reed quality carpet made in Iran.
Customized specially for Masjid Omar Kampong Melaka Bicentennial Celebration
Size: 75cm X 110cm
Price: $120 (Free Delivery for purchases of 2 or more)
Contact Us To Purchase