A Belief in Multiculturalism
Our people have always found strength in multiculturalism – including a Muslim philanthropist in the 1800s who donated land so a cathedral could be built, and an acclaimed chef today who believes the fusion of flavours is the best expression of our cultural identity. Separated by time but bound by a common belief, their embrace of multiculturalism lives on in our Singaporean DNA.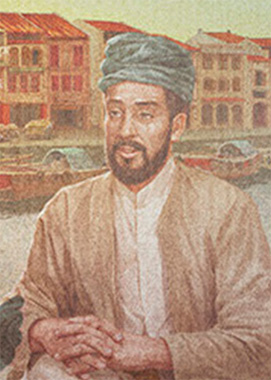 Syed Omar bin Aljunied
Wealthy merchant and philanthropist Syed Omar bin Aljunied has had a legacy of illustrious contributions that helped develop early modern Singapore. Since his arrival in 1819, he donated tracts of lands and dug wells to improve the lives of diverse peoples, no matter their ethnicity or religion.
Although a Muslim, Syed Omar donated a large land parcel for the construction of an Anglican place of worship, St. Andrew's Cathedral, which still stands today. Amongst his contributions is his donation of land for the building of Tan Tock Seng Hospital.
Damian D'Silva
Damian D'Silva is a crusader in the kitchen who seeks to preserve Singapore's food heritage. Inspired by Chinese, Malay, Indian, Eurasian and Peranakan cuisines, he often whips up hearty and soulful dishes with homely yet interesting flavours at his restaurant.
Chef Damian goes to great lengths to bring out each cuisine's nuanced flavours. He uses quality ingredients and the best cooking practices that are often time-intensive, to serve both traditional and fusion fare.
While Chef Damian's dishes has delighted many, more can be said about the master chef's conviction in embracing different local cuisines as a gastronomic expression of our cultural identity.